Stay tuned for our news!
Here we will share our fieldtrips, conferences, new students, the progress of our project and other infos with you
April 2022
Welcome, Julia!
Julia Mayr (Utrecht University, the Netherlands) is starting a research project as part of her Masters´ degree. She will analyze pictures from recent Sudanese reefs. Welcome aboard!
März 2022
Congratulations, Sebastian!
Sebastian Valerio finished his MSc thesis with the title "A study of the community structure and zonation of hard and soft corals through the use of photo-transects at two offshore reefs in the central Red Sea". We congratulate you to a great thesis and wish you all the best for your PhD!
November 2021
Fieldwork in Sudan
We are back from three weeks on board of Don Questo. Together with our colleagues from the Red Sea University we investigated the modern offshore reefs south of Port Sudan. We are thankful for the fantastic collaboration and are looking forward to working on the exciting new data we collected! Thank you to everyone who joined and supported this successful trip!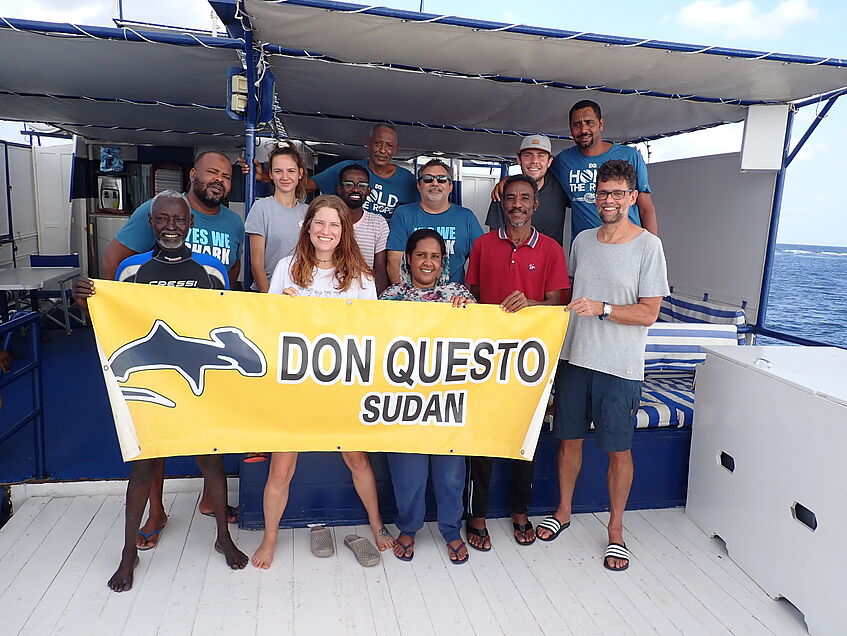 April 2021
Congratulations, Anna!
Anna Haider finished her BSc thesis with the title "The molluscan fauna of a late Pleistocene reef at Sharm El Luli (southern Egypt, Red Sea)". Thank you for your hard work and we wish you all the best for your future!
September 2020
Congratulations, Felix!
The first BSc student in our project finished his BSc thesis. Congratulations, Felix Puff to a great thesis! As Felix was very hard-working during his project, we decided to keep him a little longer in our team. So you will be hearing more from Felix in the near future.
2020-2021
Welcome, Sebastian!
Sebastian Valerio is starting his MSc thesis with us. He will analyze pictures from recent Sudanese reefs. Welcome in our team!
Summer term 2020
Welcome, Anna and Felix!
We are happy to announce that two students joined us in our project. Anna Haider and Felix Puff will be doing their Bachelor thesis with us! Felix will analyze photo-quadrat pictures we took in fossil & recent reefs in Egypt and Sudan, while Anna is still exploring the possibilities and she is currently having a first glance at fossil sediments. Welcome in our project!
04.11.-22.11.2019
Second fieldwork in Egypt
Our second fieldwork in Egypt is completed as well. We spent three intense weeks working on the fossil reefs between Al Quseir and Sharm El Luli. We have a lot of fossil data from Egypt now and are looking forward to analyze it as soon as possible!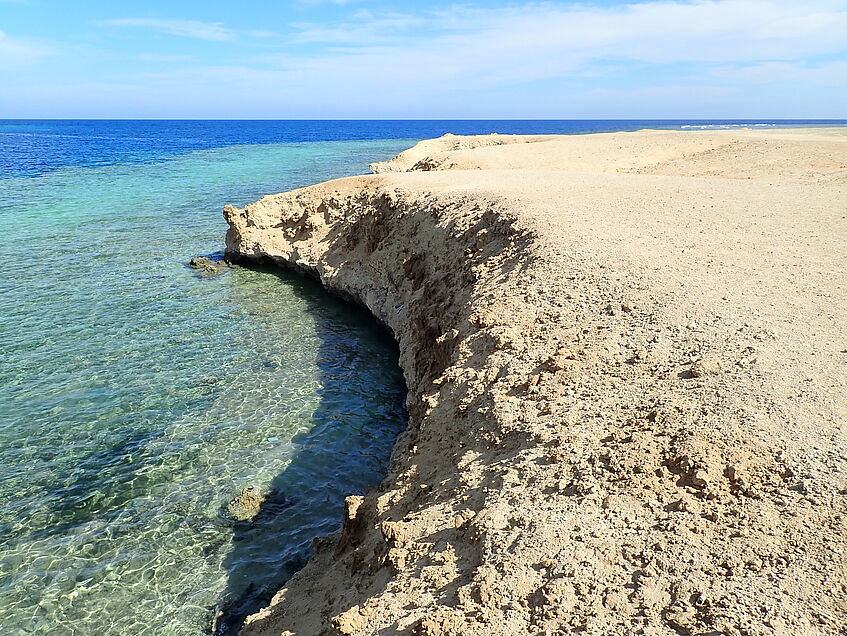 20.09.-04.10.2019
Exploration of Sudanese reefs
The reefs in Sudan look good! We just came back from a dive trip to explore the modern reefs in Sudan and were impressed by the amount of fish and healthy coral. We did not observe any widespread signs of bleaching due to high temperature either, even though the surface water temperature was 32 degrees Celsius. Special thanks to our colleagues Götz Reinicke, Johannes Höhn, Rebecca Klaus and Michael Kriegl for their companionship and highly appreciated tips for future trips. We are also thankful for the wonderful team of Don Questo, who made our time on board unforgettable!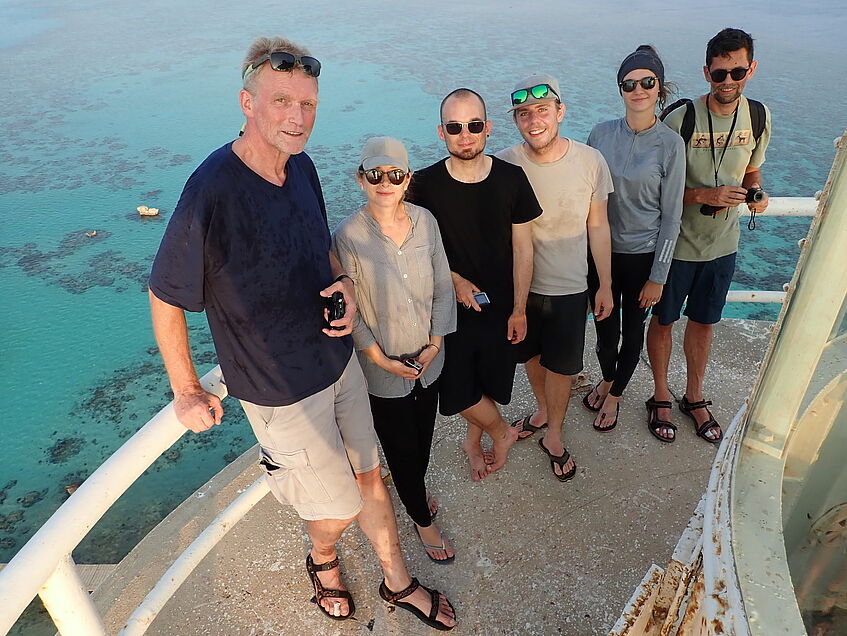 23.01.-02.02.2019
First fieldwork in Egypt
We just finished our first fieldwork! Two fossil reef complexes were sampled from early in the morning until late at night. It was an intense week but we managed to get a lot of data - so it was absolutely worth the effort. Now we just need to catch up on sleep... stay tuned for more infos!